Web Hosting Data Center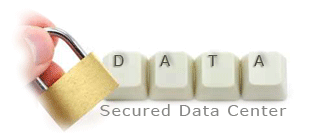 Today's competitive e-business marketplace requires that your business uses the most efficient and reliable hosting services. As client of
Kernel BD Corporation
on the Internet today, you will reap all the benefits of our state-of-the-art data center.
The physical environment necessary to keep the servers up and running 24 hours a day, 7 days a week is provided by Hostcentric's Internet Data Centers.
Kernel BD Corporation
uses a data center located on the West Coast of the USA. The building is a class A, state of the art facility datacenter which is earthquake proof.
Redundant High Bandwidth Connectivity
The WestCoast Data Center is owned by WebHostcenctric, located at Fremont, CA. The network capacity exceeds 2.5 Gigs of Internet connectivity via DS3, OC3, OC12, and Gigabit Ethernet connections to a wide variety of peer points and several transit providers. The circuits are terminated in our data center on carrier class, Cisco Systems 12000 routers.
Power quality in the datacenter is ensured by multiple independent Liebert UPS systems. Should the utility power fail, the mission critical electrical loads at the datacenter are provided by the Liebert UPS systems, which are configured with automatic static bypass and manually operated full-maintenance bypass circuits. Each UPS module has its own DC battery bank with sufficient capacity to sustain its critical bus for periods exceeding 20 minutes without additional power supply from utility or generator sources.
Standby generator: The electrical utility service (PG&E) is backed up via a stand-by diesel power generator activated by an Onan automatic transfer switch. The generator is a 750 KW Cummins-Onan, with sufficient on-site fuel to run continuously for over 24 hours.
The
Kernel BD Corporation
network is a fully switched network. Traffic destined for a website hosted on a server is sent only through switching equipment necessary to deliver the information to that server. This minimizes the risk of someone sniffing or capturing traffic being sent across the network.
Our data center, was built from the ground up and is equipped with various high capacity connections to multiple carriers to ensure uptime and speed consistency and redundancy.
Regulated Climate Control
The data center's HVAC (Heating Ventilation Air Conditioning) system is N+1 redundant. With full particle filtering and humidity control, the environment is maintained at a cool 68° F to ensure a comfortable environment for our servers.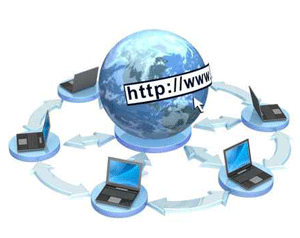 As a Tier 1 ISP, WebHostcenctric has established extensive public and private peering relationships. Peer points currently include the Pacific Bell NAP and Palo Alto Internet Exchange. BGP4 is used for optimal route selection and automatic fail over.
Network bandwidth is carefully monitored to ensure that customer utilization does not exceed online capacity during peak Internet traffic times.
Our datacenter "Cisco Powered Network" relies on redundant Cisco 12000 series routers and 6500 series switches at its core, and can be made fully redundant all the way down to the customer server.
Dual core routers at the top layer connect to a layer-three, switched backbone. This switching fabric connects to a layer two distribution switch infrastructure that in turn connects to a bandwidth managing "Officer". The bandwidth manager controls traffic from multiple layer two switches mounted on the customer's rack that are connected to individual servers. For additional redundancy, customers may be dual homed by purchasing an additional Ethernet port and diverse cabling that terminates on a second switch.
WebHostcenctric Officers provide traffic graphing and sophisticated bandwidth management. To monitor their packet traffic customers are provided with one bandwidth graph per Internet uplink connection.
Hostcentric network operation centers are staffed 24 hours per day, 7 days each week by skilled technicians. Industry-leading service level agreements highlight company guarantees like 100% network uptime.
The servers
Kernel BD Corporation
are using are Dual P4/Xeon at least 2.6 GHz with 1.5 or 2 GB memory, SCSI hard drives in RAID and backups. Each server is using a gigabit network card.
Kernel BD Corporation
keep spare servers on-line of all CPU configurations. If a server were to experience a hardware failure,
Kernel BD Corporation
would then reboot the second machine and the server would be up and running again in a matter of minutes.