Domain Name Registration Service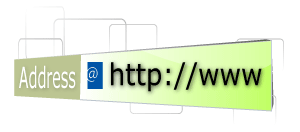 Your domain name registration will be completed instantly, and will show-up in a WHOIS search within 24 hours.
Account Manager program gives you instant access to your domain registration information, and easy maintenance of all your domain names.
With our Transfer utility you can renew the registration of domain names at our rates by transferring them from other registrars to us. All you pay is $9.85 for one year renewal. Don't wait till the expiration date. Transfer will add one year to the existing expiration date, no matter how early you transfer it.
TLD Domain
Domain Registration FAQ
Ask a Free Quote

Why Register with Us ?

Fast 24/7 Tech. Support
Lowest Prices Around.
Highly Reliable Servers.
Online Management.
Instant Registrations.
No Hidden Charges/Fees.
Ad Free Services.
PRICING PER YEAR
Plan
1 Yr
2 Yrs
3 Yrs
4 Yrs
5 Yrs
.com
$12.85
$12.85
$12.85
$12.85
$10.85
.info
$13.75
$13.75
$13.70
$13.55
$12.95
.us
$13.75
$13.75
$13.70
$13.55
$12.95
name
$14.75
$14.75
$14.75
$14.75
$14.75
.net
$15.75
$15.75
$15.70
$15.55
$14.95
.org
$15.75
$15.75
$15.70
$15.55
$14.95
.biz
$15.75
$15.75
$15.70
$15.55
$14.95
.ws(Website)
$15.75
$15.65
$15.55
$15.35
$14.95
Register your domain and avail of the under mentioned facilities:
Book your domain and get "an under construction page" on the site.
Have all the contacts, viz., technical, billing and administrative, in your name.
Manage and transfer your domain to any name servers online from our web-based interface.
During domain registration, please follow the under-mentioned processes:
Just Click here to enter the Domain Name without the extension and select extension from combo box.
Please do not use the "www" in the name. "www" is not part of the domain name, since it is a host in the domain.
Domain names are alpha-numeric and may use a - (dash). The dash cannot be at the beginning or end of a domain name.
Domain names may be up to 63 characters total (including the suffix).
Confirmation regarding registering of Domain Names in your name will take 2-3 days from the date on which Kernel BD Corporation receive the payment from you
Internationally Domain Name registration is on a First-come-first-serve basis. Kernel BD Corporation will not be responsible for the availability of the Domain Name in the 2-3 days that it can take to register a Domain Name.
In between the time Kernel BD Corporation receive your email request and by the time the payment is made, if the domain is registered by some other person/organization, Webcom Systems will not be responsible in any way for the non-availability thereafter. The money you send will be refunded in case you do not need to register another Domain with us.