Web Hosting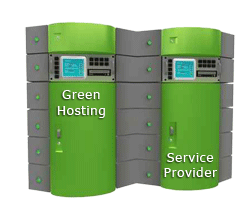 Kernel BD Corporation
Solutions provides tailored web design and hosting packages for small to medium businesses wanting a web site that produces results for them without creating unnecessary day to day work.
Our hosting servers are housed in one of the Internet's largest facilities, The Planet, located in Dallas, Texas. The Planet has been in operation since 1994 and profitable since 2002. The Planet has provided a world of Internet and hosting services and solutions for small businesses and multinational corporations alike. No quality Web site hosting company will ever tell you that they have 100% "up time". However, great domain hosting means
Kernel BD Corporation
assure you of 99% "up time".
Kernel BD Corporation
have technical support for our servers 24 hours a day 365 days a year. Your business or personal Web site is being cared for to assure your business is available on the Internet to every country around the world.
In addition to this high quality Web site hosting you also receive fast, reliable electronic mail (E-mail) accounts that can be accessed from any computer in the world. Our mail program filters the Spam to which you are so used with other hosting companies or services. Our mail program allows you to set additional filters to block specific E-mail addresses, always allow specific E-mail addresses, create forwarding filters, send automatic replies when a person sends you an E-mail message and many other features for which you would have added fees from other companies.
Kernel BD Corporation
offers all of this high quality Web site hosting technology to you and your business for one low monthly fee. Use this link to Web site hosting fees and compare our rates.
Kernel BD Corporation
believe you will be impressed with our rates and wish to transfer your domain to our servers today.
You can depend on feature packed hosting packages and a powerful, secure server to keep your websites up and running. You can order with confidence -
Kernel BD Corporation
will always take good care of you!
The best web hosting packages for your website should provide:
Sufficient storage space for your site files and databases
Flexible bandwidth to cope with your peak traffic
Reliable 24 hour operation, 365 days a year
Choice of web hosting with a Unix or Microsoft platform
Secure servers for confidential transactions
Good server response times
Quality visitor monitoring statistics
Reliable email service
Optional control panel for hands on access
24 x 7 x 365 Server Monitoring
Daily Server Back-ups
99.9% Web Server Uptime

Choose your hosting plan with instant activation:
Web Hosting Control Panel
MS FrontPage Website Hosting
PHP 5.2.9, CGI, Perl 5.8.4, MySQL 5.1.30
ImageMagick Support
Unlimited Email and FTP Accounts
Fast, Free 24/7 Tech Support
Web Site Hosting Help Forums
Banner Free
Ecommerce shopping carts
Detailed web hosting statistics
SSH2 Shell Access
30 Days Money Back
SPAM and Virus filters
Own CGI-bin
PHP and MySQL
Unlimited FTP access
Web based email
No additional bandwidth fees
Outstanding service and support
Control Panel
Web based file management
Front Page Extensions
Server Side Includes
Triple data backup
Detailed Web Statistics